Revolutionize Your Online Presence
Achieve More, in Less Time
In a crowded market, the first impression is often the only chance you get. People scroll on in seconds if you don't capture their attention in a fast, unique and refreshing way.
I have the perfect course for you, designed to help you capture and communicate the essence of your brand that sets you apart from the competition i
n times where artificial intelligence (AI) is developing at a speed way beyond our imagination.
Human touch is more important than ever.
Each week is packed with valuable lessons. You'll have lifetime access to the course and all updates, ensuring that you always have the latest information and strategies at your fingertips.
Do you recognize this?

Creating content is not your core business. You know you have to be present online to stay noticed, but you don't want to spend more time behind the screen.

You find it hard to:

✓ Get more social media engagement
✓ Create not only automated, but an authentic & constant stream of content
✓ Spend any more time online than necessary
✓ Find appealing pictures, angles, light and colors
✓ Find the right platforms for creative posts

You want to learn to:

✓ Craft compelling messages in less time
✓ Identify scroll-stopping elements
✓ Transform your message into visual content
✓ Increase engagement with effective techniques
✓ Produce engaging videos, Reels, and concise captions
7 Tips to Improve Your Content
Create engaging content while spending less time online and more time doing what you love.

YES, I WANT THIS
Video Masterclass
Start effortlessly attracting your customers instead of chasing them.

YES, GIVE ME ACCESS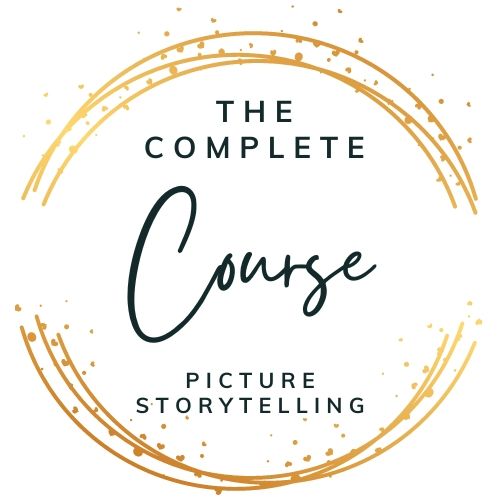 10-Week Signature Course
Grow your brand, your business and conversions with storytelling through pictures.

TELL ME MORE
Join My List for Inspiration
Get exclusive access to tips, tricks, insights and inspiration on picture storytelling, as well as valuable resources to help you.
By the end of this course you will have:
Developed a high-converting picture content strategy
that represents an appealing offer that enrolls the best people into your course or online business in the most authentic way.
Validated

stories that

support business growth
before posting content, to make sure your audience is excited to invest, and you can create stories that convert with ease.
Implemented a fast way to convey your message
instead of spending time just trying to see what works, create compelling stories that will attract your ideal customer.
Expertly created website, course and social content
even if you feel like you lack creativity and have never made converting content through storytelling with pictures before.
Leveraged powerful stories that represent you
to get possible clients onto your website and social media channels and have them return because they love what you do.
Crafted compelling posts that breathe authenticity
and amplify your digital product to make sure your clients can relate to your content and keep buying from you.
"Hi, I'm Karin Naudin. I've bundled my years of experience as a photographer and copywriter and can't wait to take you on a journey that will bring you insights, inspiration and save you time, money and energy."
"I'm determined to help you succeed. You're not in this alone."
Check out our growing community
"Karin's strategies helped me get out of my own way and thrive. Creating content is MUCH easier for me now."

-Stephanie Marlander
"Don't think twice. This course has completely changed the way I look at creating content."

-Michael Vanderveen
"Thanks to Karin, I have the confidence to go after my dreams without wondering how to profile myself and my business."

-Rafaella Gomez
Frequently Asked Questions
What does the course look like?
Is this course only for business owners?
Why is communication with pictures so impactful and effective?
How will course materials be delivered?
How quickly can I expect results?
Do you offer a money-back guarantee?
Let's do this! Take control of your story today.
Get access to this 10-week course that will forever change the way you make content.
COURSE